Emergency Restoration and Cleanup Services in Lakeland, Florida
B.O.R. Restoration Lakeland is a trusted leader in the disaster restoration industry
B.O.R. Lakeland supports the following cities and metropolitan areas: 
Auburndale | Eagle Lake | Highland City | Lake Alfred | Lakeland | Polk City | Winter Haven
About Robert Riley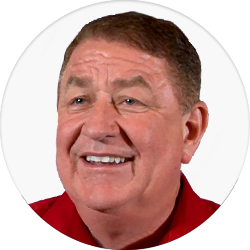 Robert Riley is the owner of Best Option Restoration - Lakeland. Robert Riley is from Lakeland FL, where he has lived his whole life as well as most of his family. Robert is an active member in his community. He has been married for 26 years to Deanna and has three sons, Bobby, Quinn and Evan. The family enjoys taking the Jeep out on trails and the camaraderie of 4x4 clubs when he's not fishing and boating. Robert has owned many successful businesses in Florida and looks forward to a great future with B.O.R.
Services we provide
Water Damage | Fire Damage | Storm Damage | Mold Remediation | Contents Cleaning | Commercial and Large Loss
What People Say About Us
The B.O.R. trainers have been a crucial proponent in our success in this industry. They taught us everything we needed to know and didn't hesitate to make sure we understood everything along the way.
Trusting the BOR team has proven to be a wise decision. They have supported me every step of the way in launching and growing my company. I'm happy to be apart of the BOR family!
Franchise With Us
Own your successful restoration business! BOR Restoration franchising offers:
A proven concept
Low startup investment
Full support across the board
Support and communication
Superior training and support
Emergency Restoration and Cleanup Services in Lakeland, Florida