Best Option Restoration of East Tennessee is a trusted leader in the disaster restoration industry
Best Option Restoration of East Tennessee supports the following cities and metropolitan areas: 
Afton| Austin Springs| Blountville| Bristol | Butler | Central | Colonial Heights| Elizabethton| Gray| Hampton| Johnson City | Kingsport | Mountain City | Oak Grove | Pine Crest | Piney Flats | Spurgeon |Shady Valley | Unicoi | Watauga
About Steven Laudie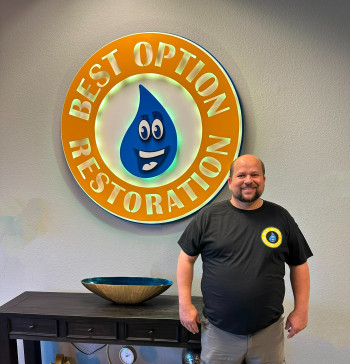 Steven Laudie is the owner of best option restoration of East Tennessee. Steve's hobbies include fixing up homes, coaching sports for his children and enjoying the outdoors with his family.
With a background of serving this community by providing bread through his bread route, he has a passion for helping individuals when emergencies happen. He has a wife of 20 years, Jennifer, and 4 kids who love to be involved in sports in the community.
His family means everything to him and loves to treat everyone like his family with core beliefs of faith and love of God. While having experienced his own house being flooded 10 times in 2 years, he is devoted to easing the burdens felt by others going through the same experiences.
Best option restoration