Turn to Best Option Restoration of Travis County, TX When You Need Help After a Disaster
Disasters are known to cause a lot of damage to buildings and property. The amount of damage can easily be overwhelming. But companies like Best Option Restoration of Travis County, were created specifically for the purpose of helping home and business owners clean up after a disaster. We assist with these types of situations:
Water Damage | Fire Damage | Storm Damage | Mold Remediation | Contents Cleaning | Commercial and Large Loss
Where We Serve
As a top emergency restoration service in Texas, we stand ready to help undo whatever damage has occurred. One call to us is all it takes to start the process. We're known for our fast response, and our ability to get things done. If you're in any of these areas, call us today:  
Travis County | Cedar Park | Leander | Georgetown | Liberty Hill | Pflugerville | Dripping Springs | Manor
Call us at any time of the day or night. You will find us ready, willing, and able to help.
About Best Option Restoration of Travis County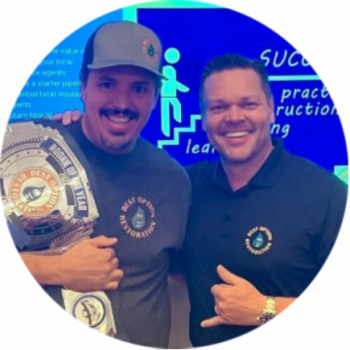 We're all about being there for our clients. You can depend on us to immediately respond when a disaster strikes. Best of all, we know what to do, how to do it, and what it takes to make sure nothing is left undone. 
Best Option Restoration of Travis County is owned by Carlos Acevedo. Thanks to growing up in Puerto Rico, he's fluent in Spanish and English. Carlos has a bachelor's degree in Biology from the University of Puerto Rico - Cayey and a Master's degree in Statistics from the University of Texas - Austin. He met his wife in Austin, TX, and has called the city home since 2001.
Carlos' background as a QA statistician in the consulting industry for over 18 years brings a unique perspective to Best Option Restoration. Drawing on what he learned over the years, Carlos now employs his skill set to help clients overcome situations that may seem impossible at first glance. He brings a combination of people skills, technical savvy, and entrepreneurial drive to the task of easing stress and helping people see the path to recovery. 
Away from work, Carols enjoys spending time with his wife and two daughters, traveling, playing sports, hiking and biking with the family, and relaxing with a good cup of coffee.
---
If you are dealing with damage caused by water, fire, smoke or mold and need a company who will arrive quickly, with the experience and equipment needed to fully restore your property, call Best Option Restoration of Travis County for help 24/7. 
Best option restoration