Emergency Contents Cleaning & Restoration Services in Denver, CO
BOR Contents Denver is a trusted leader in the contents restoration industry
BOR Contents Denver supports the following cities and metropolitan areas: 
Denver and surrounding areas 
Frank and Courtney Fortini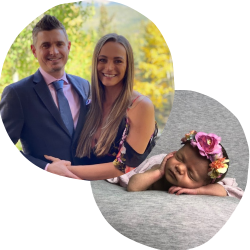 BOR Contents Denver is owned by Frank, Courtney and Harper Fortini (well mostly Harper since she has been the boss for the past 6 weeks). When Frank and Courtney aren't catching up on sleep they are reading self-improvement books, trying to stay active and healthy, and also trying new restaurants around Denver. They believe in doing what you say you're going to do, great communication, and sincerely caring about their clients more than themselves.
Services we provide
Contents Cleaning
What People Say About Us
The B.O.R. trainers have been a crucial proponent in our success in this industry. They taught us everything we needed to know and didn't hesitate to make sure we understood everything along the way.
Trusting the BOR team has proven to be a wise decision. They have supported me every step of the way in launching and growing my company. I'm happy to be apart of the BOR family!
Franchise With Us
Own your successful restoration business! BOR Restoration franchising offers:
A proven concept
Low startup investment
Full support across the board
Support and communication
Superior training and support
Emergency Contents Cleaning & Restoration Services in Denver, CO