Best Option Restoration of Tallahassee is a trusted leader in the disaster restoration industry
Best Option Restoration of Tallahassee

 

supports the following cities and metropolitan areas: 
Bradfordville | Cairo, GA | Chaires | Crawfordville | Killearn Estates | Killearn Lakes | Lake Jackson | Midway | Monticello | Pine Meadows | St. Marks | Tallahassee | Thomasville, GA | Quincy | Woodville


About Jon Costello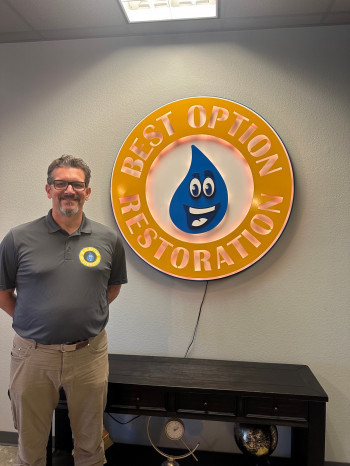 Meet Jon Costello, the dedicated owner of Best Option Restoration of Tallahassee. With two decades of residence in the heart of Tallahassee, Jon has not only witnessed but actively contributed to the growth and progress of this vibrant community. Jon's entrepreneurial spirit has led him through the dynamic landscapes of both public policy and technology sectors, where he's successfully initiated and managed multiple businesses. His diverse experiences have equipped him with the unique skill set necessary to tackle challenges head-on and find innovative solutions.
Beyond his professional endeavors, Jon is deeply committed to the Tallahassee community he calls home. He shares his life with a loving family, including his devoted wife and three young sons. This strong connection to the local area has fueled Jon's passion for giving back and making a difference in the lives of his neighbors. Inspired by his background in problem-solving, Jon is on a mission to leverage his expertise to assist the community in times of home emergencies. He brings the same dedication and determination that have driven his successful ventures in public policy and technology to the task of restoring homes and providing peace of mind to Tallahassee residents. Jon Costello is not just a businessman; he's a community advocate with a vision for a safer, more secure, and resilient Tallahassee. Through Best Option Restoration, he's here to lend a helping hand when it's needed most, offering expert solutions to clean up not just homes but also the problems that arise within them. 
Best option restoration