Emergency Restoration and Cleanup Services in Camden, SC
B.O.R. Restoration Camden is a trusted leader in the disaster restoration industry
B.O.R. Camden supports the following cities and metropolitan areas: 
Bethune | Blythewood | Green Acres | Camden | Antioch | Arrowwood | Windsor Heights | Knights Hill | Red Hill | Dekalb | White Gardens | Cassatt | Elgin | Columbia | Pontiac | Horatio | Kershaw | Liberty Hill | Lugoff | Hagood| Rembert | Borden | Westville| Dentsville | Woodfield
About Kris Elliott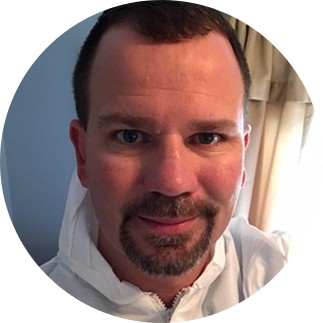 Kris Elliott is the owner of Best Option Restoration - Camden. Kris grew up in Camden SC where he still resides. Kris graduated from Central Carolina Technical College with a degree in Machine Tool technology. He worked in the manufacturing field for 20+ years and ended up as a Director of Operation for Accuride Corporation. Kris also served roughly 10 years as a volunteer firefighter with the Antioch Fire department. It is Kris's passion to help others and that is why he really enjoys his responsibilities as a B.O.R. owner. Restoring homes to a safe and livable condition really drives him to be successful in running his office. Kris and his wife (Susan) have one 13 year old child (Brett) that keep them busy taking him to all of his sporting events. Their family is also members of Lyttleton Street United Methodist Church where they are actively involved. When Kris is not working he enjoys outdoor activities such as golf, hunting, fishing, or just relaxing on a boat at Lake Wataree.
Services we provide
Water Damage | Fire Damage | Storm Damage | Mold Remediation | Contents Cleaning | Commercial and Large Loss
Best option restoration
What People Say About Us
The B.O.R. trainers have been a crucial proponent in our success in this industry. They taught us everything we needed to know and didn't hesitate to make sure we understood everything along the way.
Trusting the BOR team has proven to be a wise decision. They have supported me every step of the way in launching and growing my company. I'm happy to be apart of the BOR family!
Franchise With Us
Own your successful restoration business! BOR Restoration franchising offers:
A proven concept
Low startup investment
Full support across the board
Support and communication
Superior training and support
Emergency Restoration and Cleanup Services in Camden, SC